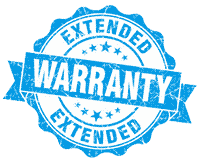 REGISTER YOUR AERAQUA FOR A FREE, EXTENDED 12-MONTH WARRANTY
If you've already bought this product from us then fill in the form to register for a 12-month extended warranty.
Register Your Device Now
Pre-order yours today
This product is not yet available on the market and is likely to be in high-demand when it arrives. In order to ensure you are not waiting for yours when they become available, we have included a 'pre-order' feature for this product. Just select the quantity of this product you would like, then click 'Add to Basket', and we will update you as soon as your product becomes available.
Don't be fooled by its size, the AD600 rated for up to 450 gallon (1,700 litre) tanks!
Model
AD600
Wattage
40w
Heavy Stocking
400L/100Gal
Normal Stocking
1,700L/450Gal
Foot Print
260×210mm/
10.2×8.3inches
Height
565mm/22.2inches
Water Level
18-24cm/7-9.5inches
Air Intake
1,500L/H / 396G/H
Water Intake
2,400L/H / 634G/H