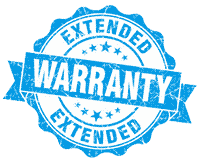 REGISTER YOUR RECURVE FOR A FREE, EXTENDED 12-MONTH WARRANTY
If you've already bought this product from us then fill in the form to register for a 12-month extended warranty.
Register Your Device Now
The all new Maxspect Recurve
This striking new unit is available in 3 sizes, a twin cluster model up to 160 watts for tanks between 24″ to 36″ long, a 240 watt model with three clusters for tanks between 36″ to 48″ and a bigger unit with four central LED clusters, and up to 320 watts of power for tanks between 48″ and 60″ long.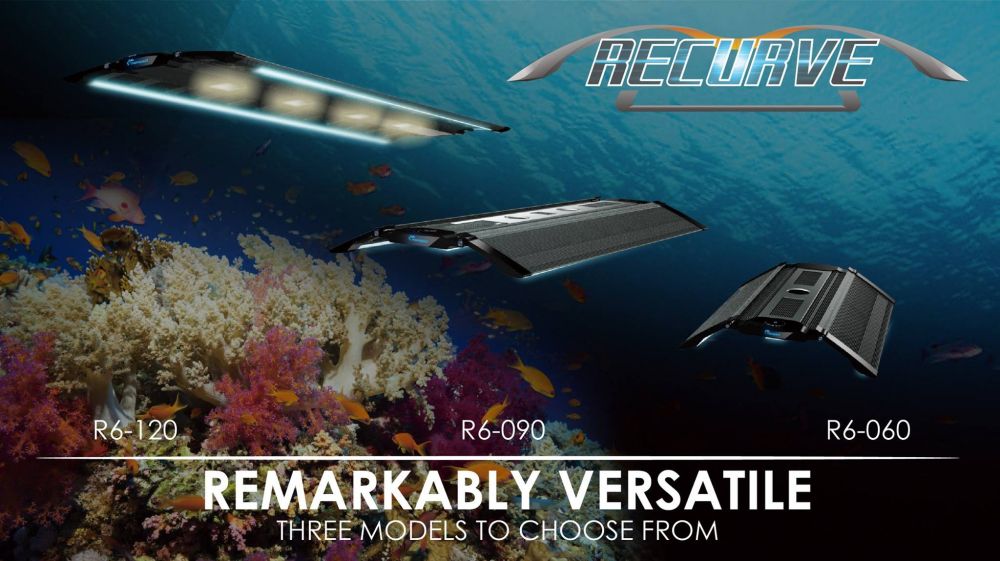 The Recurve features adjustable LED wings allowing users to concentrate the light towards the centre of the tank for better depth penetration or to widen the spread of light on larger aquariums. This ground-breaking innovation sets the Recurve apart from other lighting units on the market today.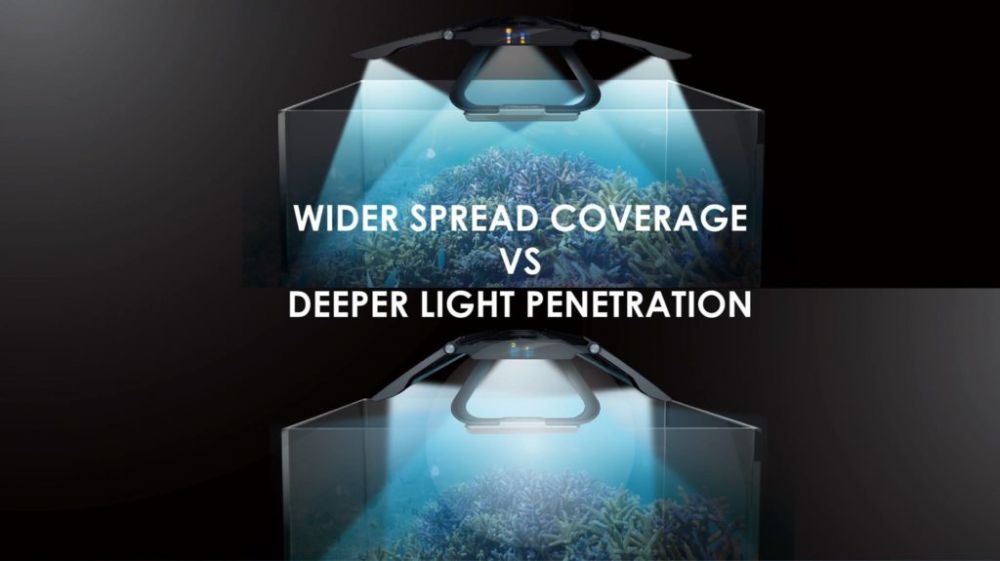 In terms of controllability the Recurve hands you control over 6 channels both manually and via the Syna-G app for Android and iOS devices. Built in pre-sets will allow the light to mimic natural weather patterns whilst users can also create their own 24 hour programs to customise their lighting like never before.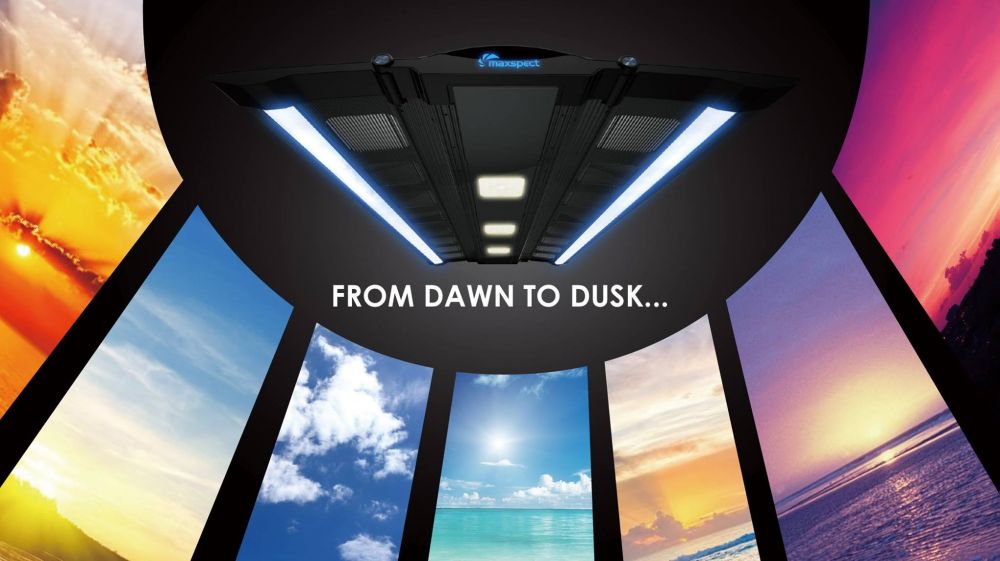 High quality LED clusters form the nucleus of the unit delivering high PAR light intensity. The revolutionary adjustable wings feature two side-mounted LED strips giving four channels of LED colour control, with individual adjustment possible for a blue, deep blue, red and UV colour channels.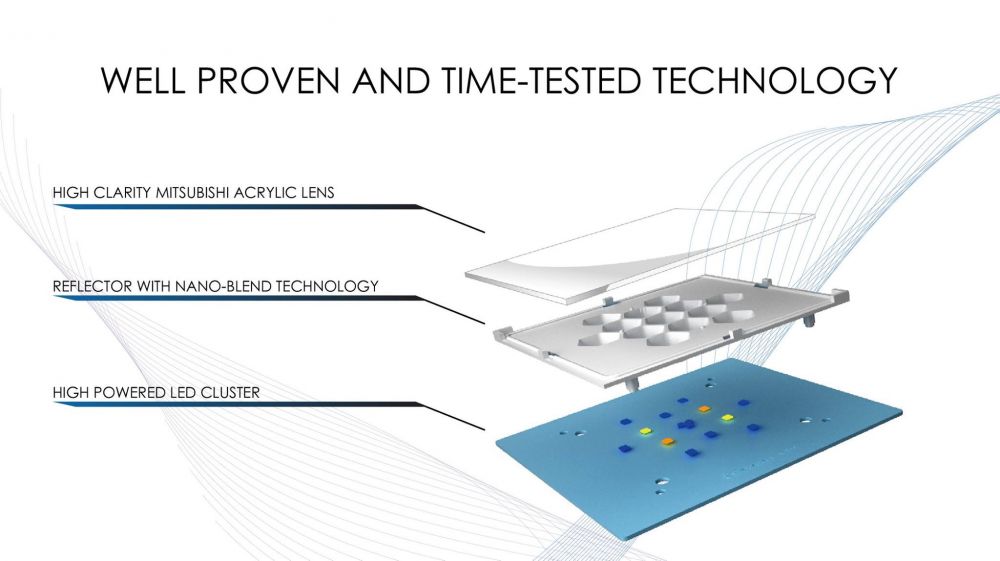 LED Spectrum/ PAR Chart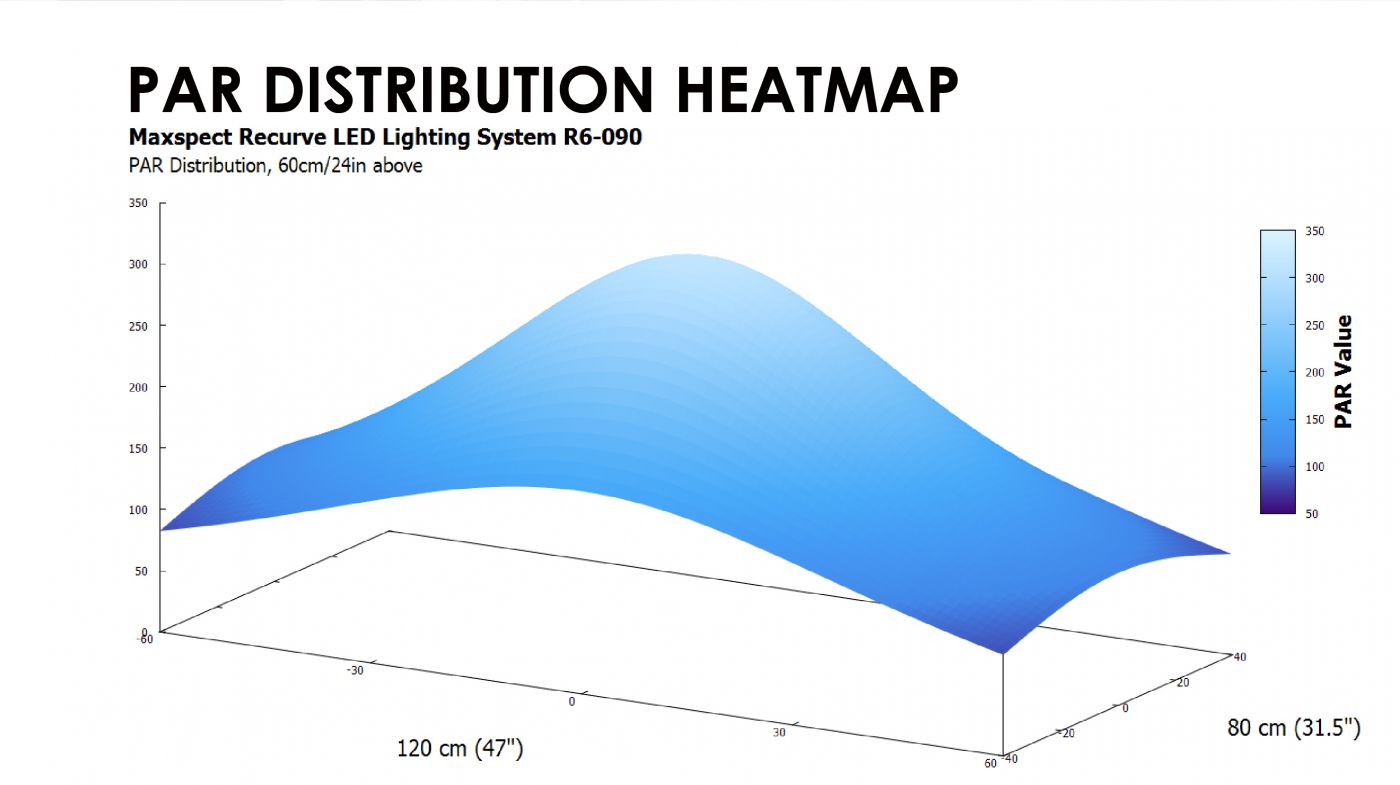 Syna-G Compatible
The new Syna-G app makes controlling your Maxspect products via the ICV6 controller (sold seperatly) easier than ever. The Recurve is fully compatible with the Syna-G app. Create your own programs or let the app take the hassle out of programming with the new Easy Set-up mode.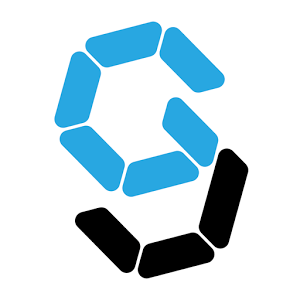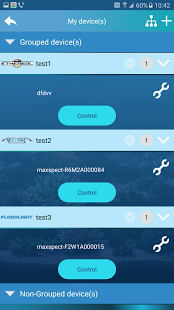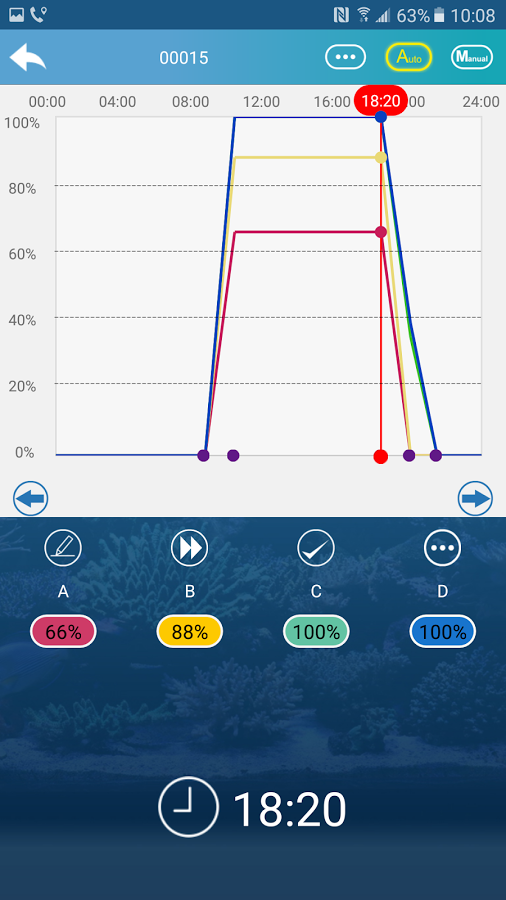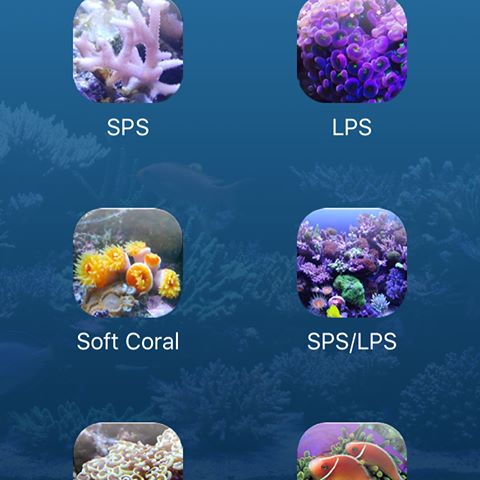 Manual programming of the Recurve